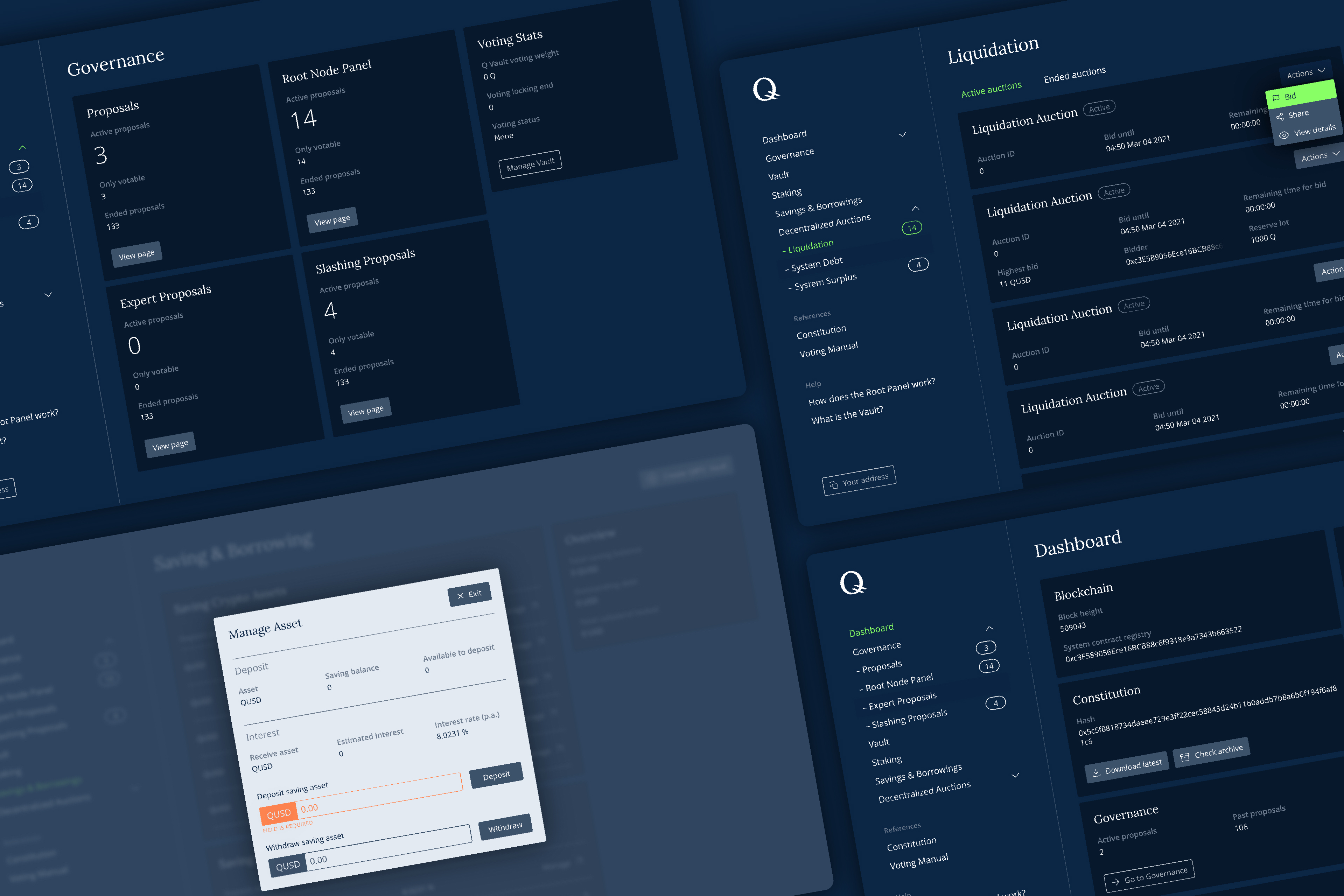 Media
Identity System, UI Design
Tackling cryptocurrency's biggest challenge with enforceable governance and sustainable economics.


Q is an open source project that intends to address the challenges preventing the mass adoption of blockchain based systems. Itdoes so by combining a public, open and decentralized ledger with the transparency and predictability of enforceable private contracts. Based on governance concepts that have proven themselves in established legal systems, and the Q Constitution at its core, Qenables a great variety of real-life use cases which desire decentralization but require scaleability and dependability.

Q is a unique and independent project that is in no way related to other products, projects or organizations which use the letter Q.