Twelve artists, twelve independent themes. One exhibition and one identity to establish common ground.



The self-curated group show Sing in the Shower, Dance to the Radio features twelve graduating IB Art students. The visual design aims to establish a common identity present in the artists' individual works and curatorial themes. Drawing inspiration from the style of artist Erwin Wurm's work, a still life depiction of the title became the identity's key visual.

With the antique radio, the white shower curtains and the soap bubbles, the visual identity prompt viewers to question not only the defined look and feel of the exhibition, but also how the title lends itself to each of the independent artistic motifs.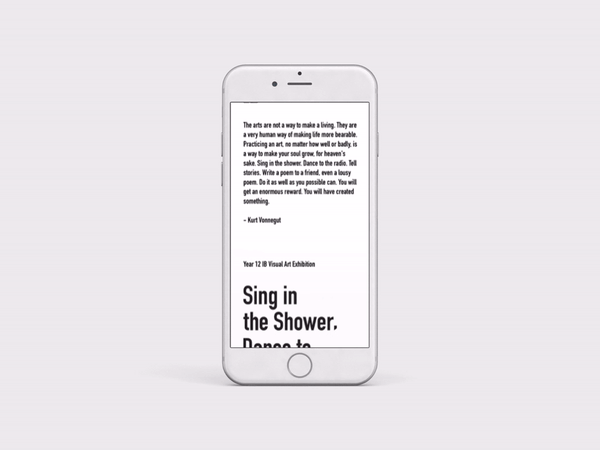 Photography
Jason Dufty, Andy Qiu