The design acts as a natural continuation of the title, from the cover down to the last detail in every photograph.


From the very beginning of this year-long project, content and design was treated as one, taking into consideration how design can bring the theme to life, and how the theme can structure the design language.

Drawing inspiration from the school's orange tree logo and its meaning, the publication showcases the individuality of each student and teacher at YK Pao School, and unites their experiences to reflect and document the school-year. Taking the idea of belonging, support, identity and personality to heart, the yearbook was titled Orange. Just like the fruit on the school's logo.

2015 was also the year the school bid farewell to its founding principal. For this occasion, the publication was wrapped in a dust cover which unfolds into a poster. One side features every sport team from 2015 and the other a farewell poem. One stanza was printed separately on a card given to every leaving student, teacher, and the principal.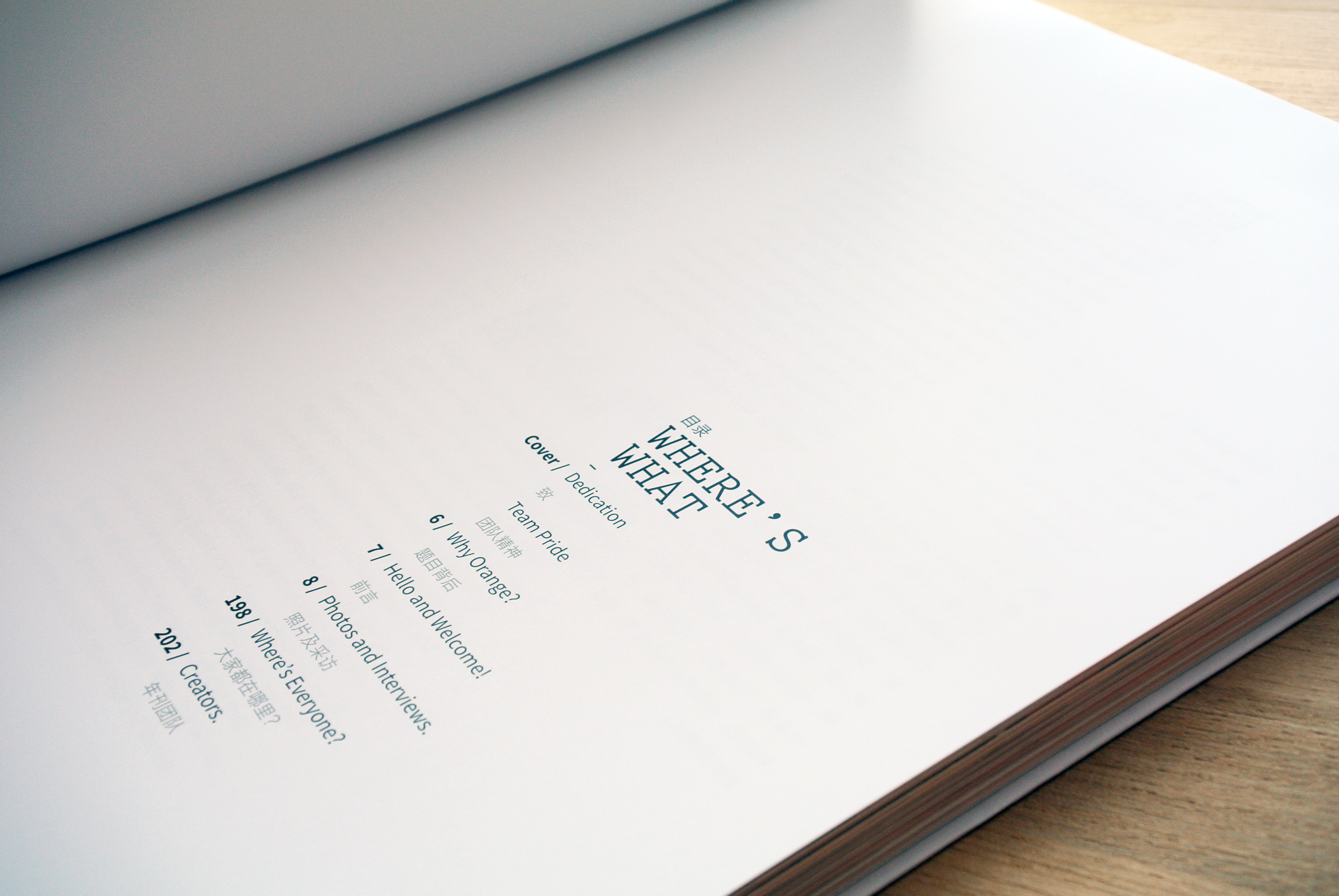 Design
Gina Xia, Jonas Vogt
Editorial
Leaf Ye, Ashley Lam, Crystal Lam, Lucy Chen, Trinity Wang, Kathy Xu, Cici Liu, Owen Rao, Lucy Zhang