Client
Aspial Corporation
Media
Signage & Wayfinding
Agency
Edenspiekermann Singapore
Beyond the lines and dots that construct them, pictograms unify acceptable visual norms with aesthetic play, innovation and attempts to reinterpret a simple message.


A major part of Aspial's brand communication with stakeholders is expected to take place within a physical space called Aspial One, the jewellery and property development conglomerate's new headquarters. Substantial resources were dedicated to creating a new office complex that will not only become the workplace of their employees, a training centre for retail staff located across the country but act as a business hub stimulating customer and client interaction.

Carried out alongside a redesign of Aspial Corporation's brand identity, the wayfinding project aimed to create a functional and recognisable visual experience for its users. The signage system brought aspects of the new Aspial brand identity to life and works in unison with existing interior design elements at Aspial One.


Thin seams in Orchard Orange layered between or behind signages in Bedok and Bugis Blue only become visible as visitors walk past them, allowing the brand's accent colour to sharply cut through an otherwise restrained and sensible signage system.
To achieve visual consistency and ensure functionality, a versatile typographic grid was defined based on the corporate typeface Madera, a robust and contemporary humanist typeface by Malou Verlomme.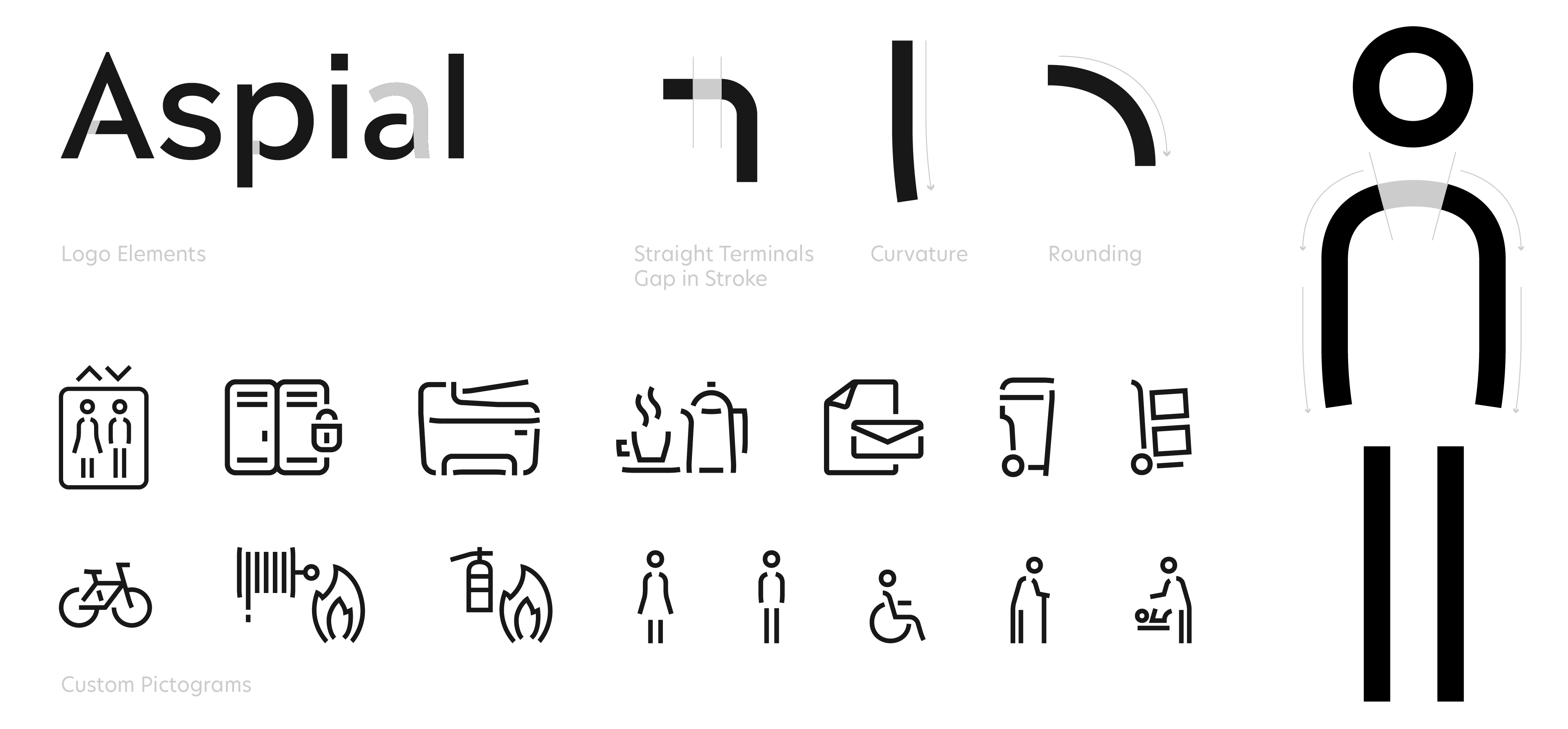 To further differentiate and accentuate the brand identity, an extensive set of custom pictograms were designed using subtle characteristics of the Madera typeface as well as the sharp cuts in Aspial's wordmark.

Guided by a well-researched user journey for the different visitor groups, typography and icons were combined into full-scale mock-ups for on-site testing, iteration and confirmation.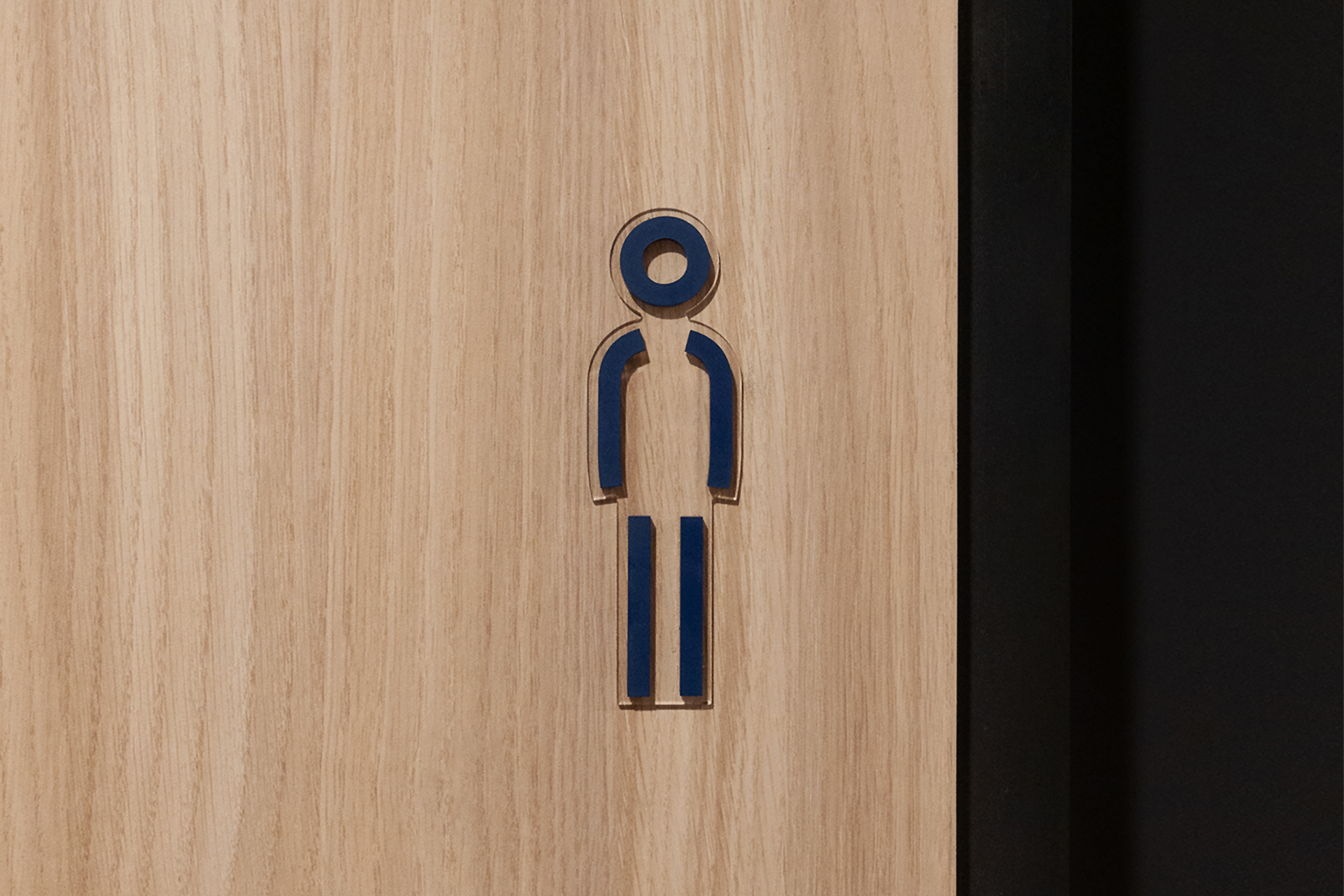 Project Management
Edo van Dijk, Elaine Choy
Fabrication
LinKeong Projects Pte Ltd