Aspial Corporation: Wayfinding at Aspial One
As the Singaporean jewellery and property development conglomerate Aspial prepares to move into its new headquarters on its 50th birthday, it needed a functional wayfinding system to echo its recent rebrand.
Aspial manages a wide spectrum of businesses ranging from jewellery retail to financial services. As the group turned 50, it brought offices of all its subsidiaries and associate companies together at Aspial One, their new headquarters in downtown Singapore.
As an extension of the ongoing redesign of the group's visual identity into physical space, Edenspiekermann Singapore worked with Laud Architects to design the exterior signage and a complete wayfinding system for the new building.
Samples of the new corporate identity design by the Edenspiekermann team.

The planning phase begins with user journey research, accessibility studies and the creation of a modular information grid. Material selection, testing and production planning is carried out with the manufacturer. Full-scale mock-ups are made for on-site testing.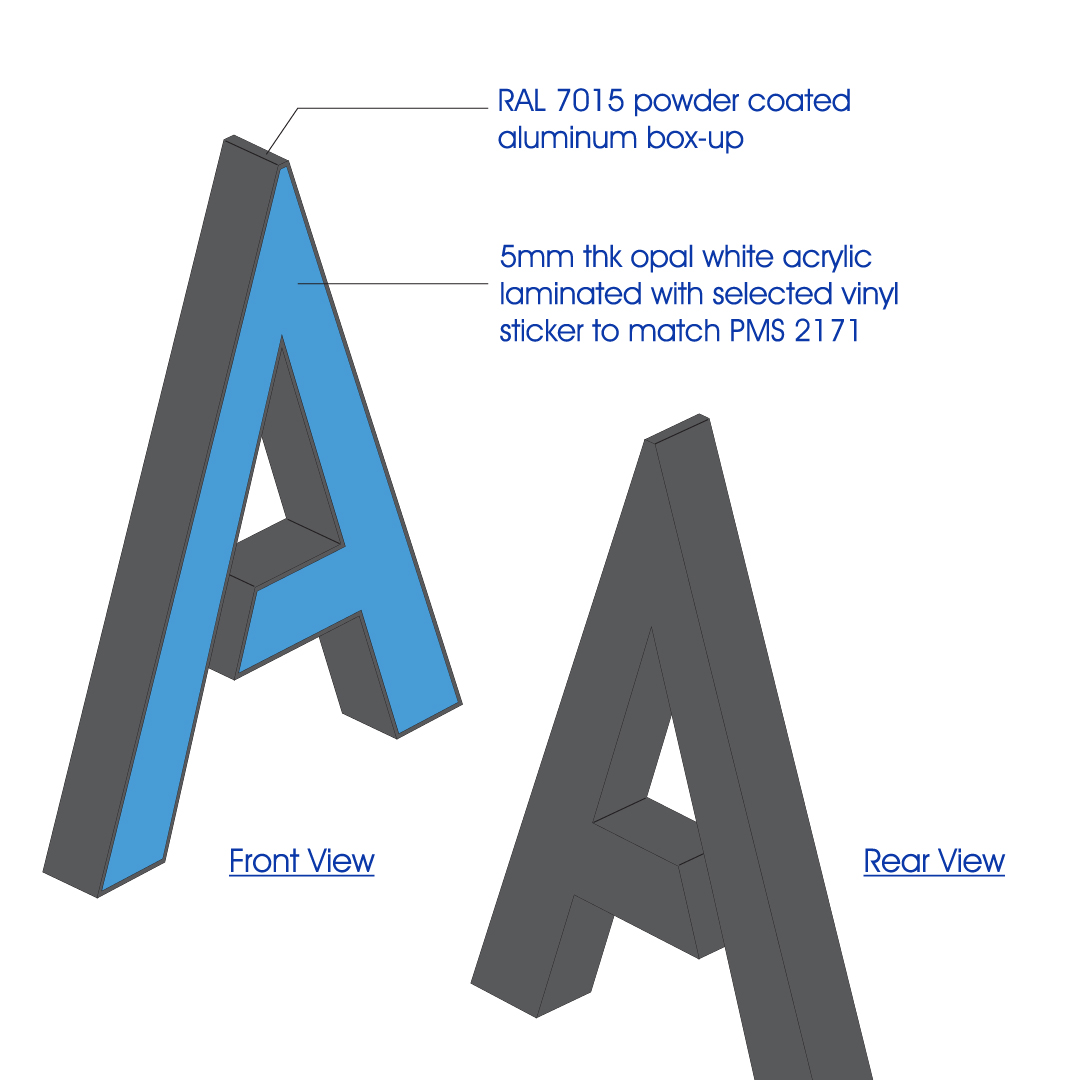 A set of custom pictograms are designed with subtle characteristics of the Madera typeface and echoes the sharp cuts in Aspial's wordmark.
The signage and wayfinding system brought aspects of the new Aspial brand identity to life and worked harmoniously with existing interior design elements.
© All photography and information belong to their respective owners.
Client
Aspial Corporation
---
Brand design
Edenspiekermann
---
Signage & Wayfinding
Edenspiekermann: Edo van Dijk, Jonas Vogt
---
Contractor
Linkeong Projects
---
Documentation
Venus Loh