GetSteps: Mind. Body. Insole.
Aiming to bring insole customisation to the 21st century and orthopaedic care to the masses, GetSteps needed to design a truly intuitive customer journey and a new identity that would inspire happier and healthier lives beyond orthopaedics.
GetSteps, from co-founders Vincent Hoursch and Annik Wolf, offer the convenience of ordering custom shoe insoles from the comfort of their customers' homes. By doing so, the startup aims to make individualised orthopaedic care more relevant and accessible, in turn helping more people live happier and healthier lives.
With that dream, the co-founders turned to design to solve 3 major challenges:
GetSteps needed a brand design toolkit that would put lifestyle and emotional benefits first, highlighting key aspects such as convenience and comfort.
An effortless and informative digital experience in their online shop is next, to contrast the clunky experience at a physical orthopaedic shoe shop.
Finally, and perhaps most challengingly, was the testing and refinement of their foot-impression kit, resulting in a more intuitive, reliable and enjoyable impression-making process from their customers' homes.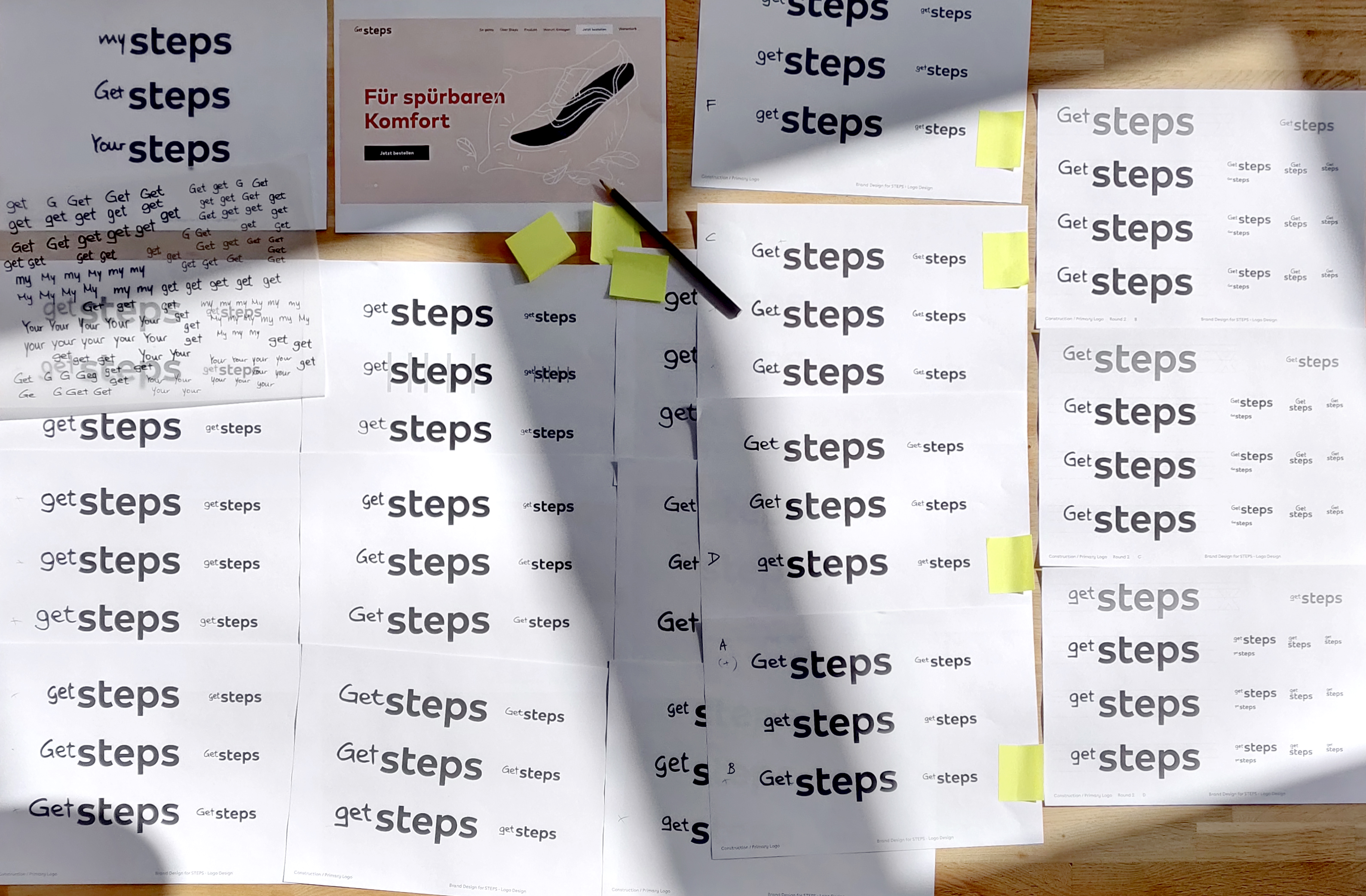 Hand-crafted illustrations, a reduced palette of pastel colours, a clean type system and high-quality photography reflect the coming together of hand-made objects and professional know-how. Together, they help create a memorable visual identity system for the brand.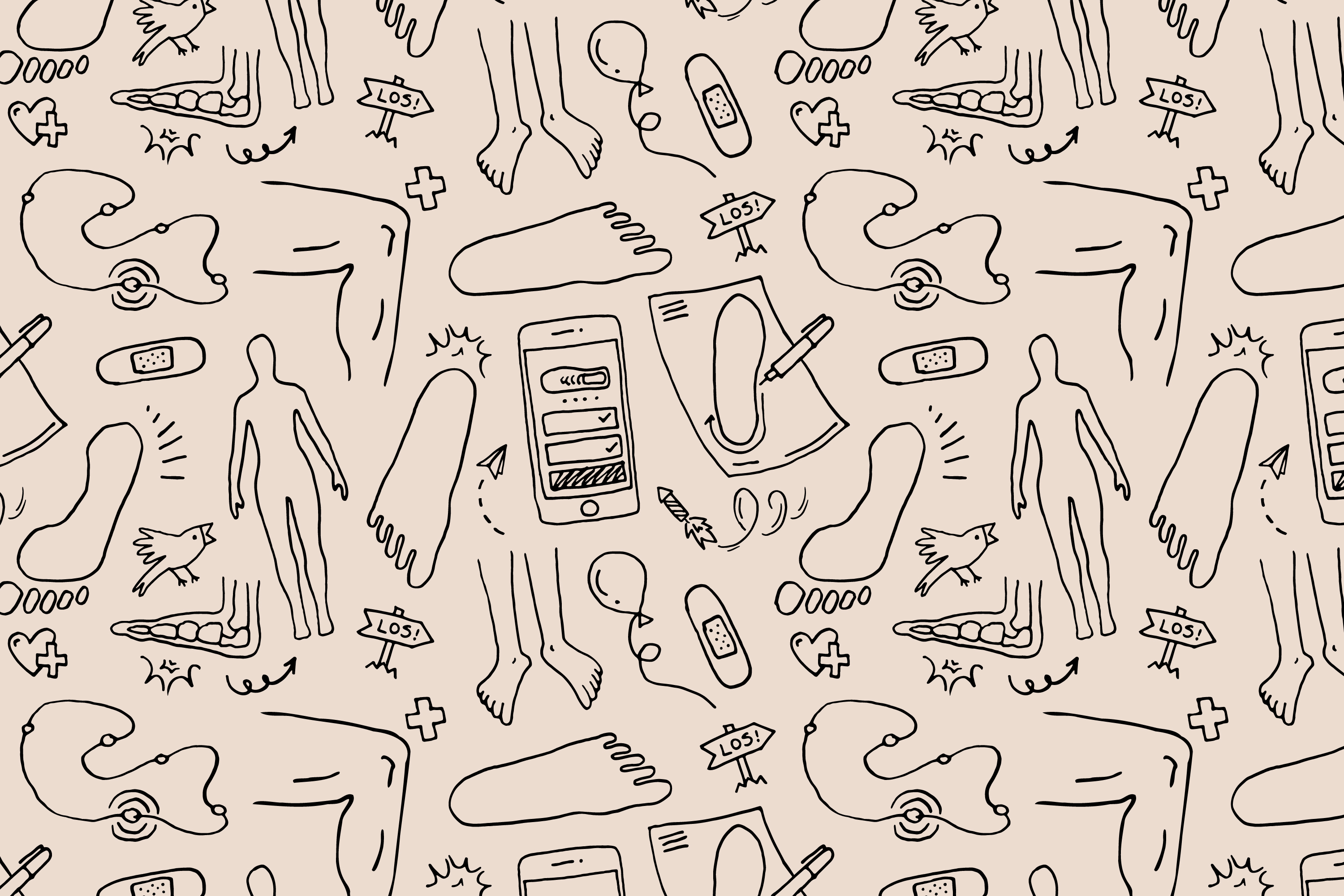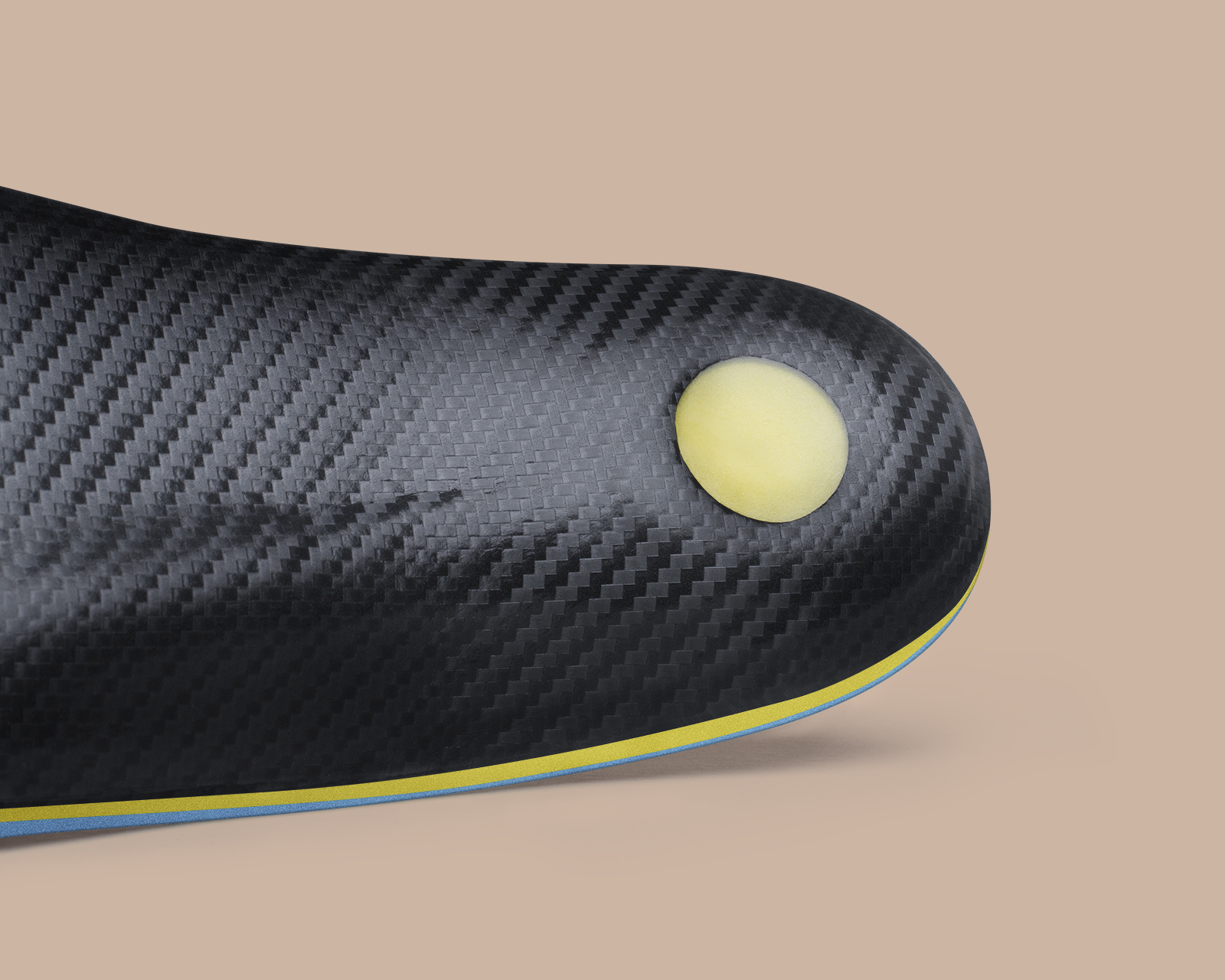 Foot impression kit
An accurate foot impression is needed to produce a pair of fitted insoles. GetSteps, with their foot impression kit, allow their customers to complete this process at home.
Through extensive prototyping and testing, every detail from printing and assembly, to medical standards and shipping requirements, is carefully considered to make the experience as easy and reliable as possible. Both for the customer and for the shoemakers at GetSteps.
Packaging
Illustrations on the packaging help distinguish insoles made for different types of footwear. To reduce waste, the care and handling instructions are printed on the carrier tray for the insoles themselves. The outer box is made from coated corrugated card stock and is sized to work with standard shipping labels. It can therefore be mailed directly without additional packaging.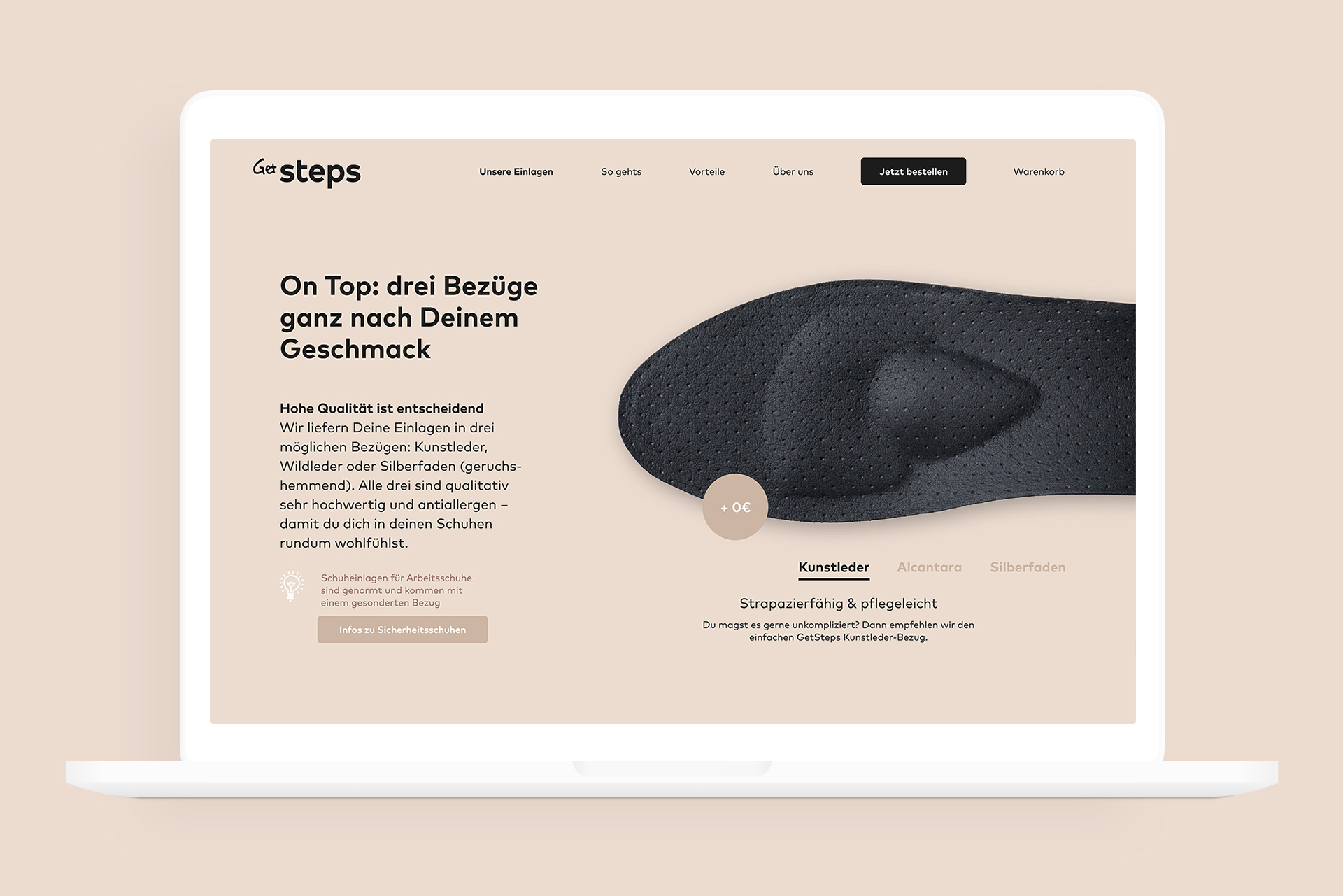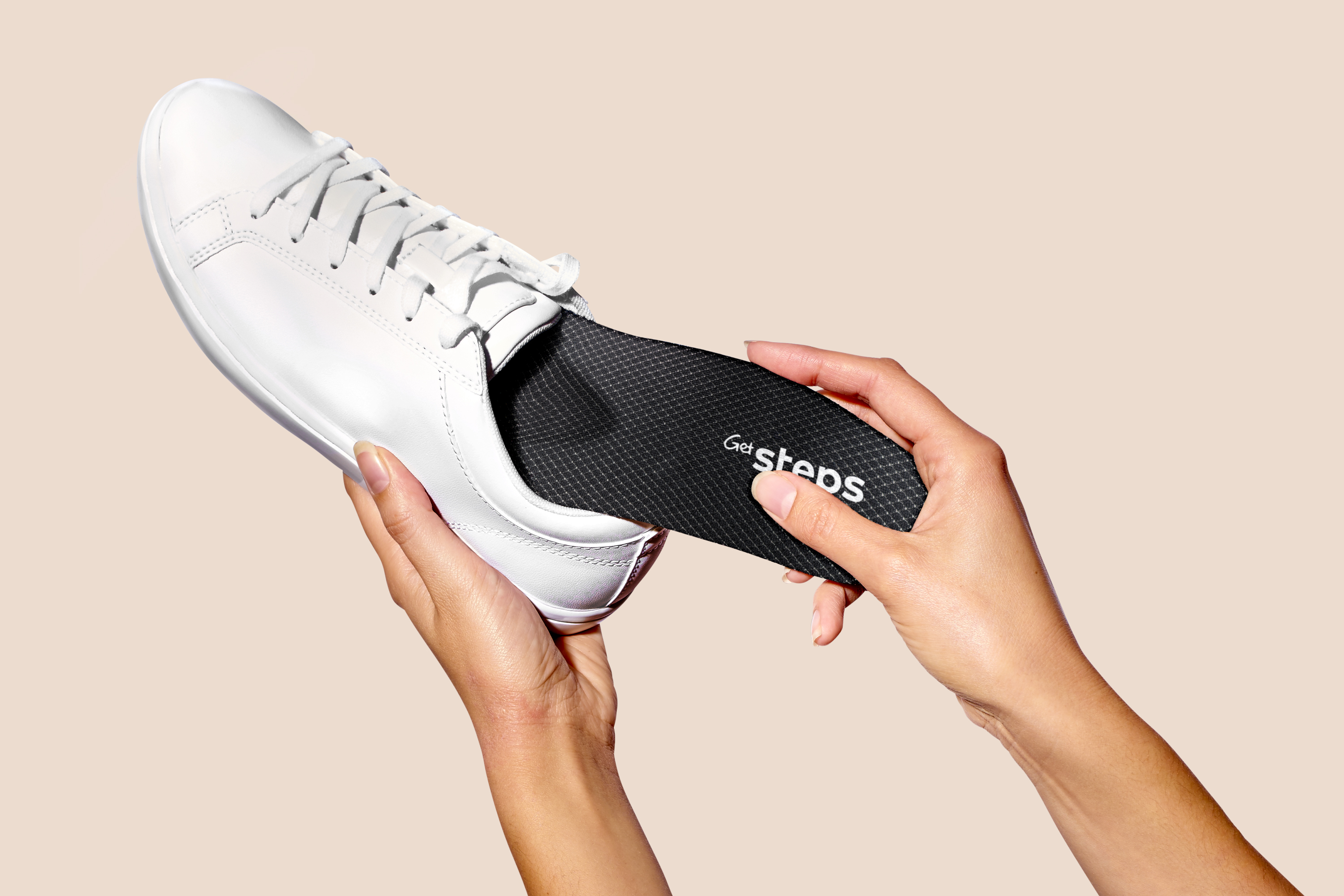 Client
GetSteps GmbH
---
Brand design
Monospace: Jonas Vogt, Caroline Kasper, Daniel Albert
---
Digital lead
Monospace: Christoph Buettner
---
Digital design
Monospace: Jonas Vogt
---
Photography
Maximilian Glas
---
Motion design
Fabio Ziplies