Concept
Musikfestspiele Potsdam Sanssouci: Islands - Enchanted escapes into music
Potsdam, the capital of the German state of Brandenburg, has been an art and cultural magnet for travellers since the 18th century. Set in the historical Sanssouci castle park, the music festival has a new theme and design each year, with Monospace pitching for the 2021 edition, titled "Islands".
With a historical focus and informed by the needs of a contemporary audience, the festival repertoire consists of classic and roman era music as well as jazz and world music. Monospace was invited to participate in a pitch for the 2021 instalment, with the following narrative about "islands" as the theme:
"Ever since mankind began to travel the oceans, islands remained an object of fascination. In Greek mythology, gods were born on islands. Islands are both destinations for exile, and places of unique beauty. The Musikfestspiele Potsdam Sanssouci invites you to discover our capital as an island."
I was responsible for developing two of the concepts: "topography" and "new heights". The project was ultimately awarded to a competing agency.
A selection of initial concept sketches drawing from abstraction to corona lock-down experiences.
[Concept 01]Inspired by traditional cartography and topographic charts, the route "topography" invites the audience to set sail on a voyage of discovery. As musicians chart their journey into the world of music, each concert becomes a fascinating island awaiting exploration.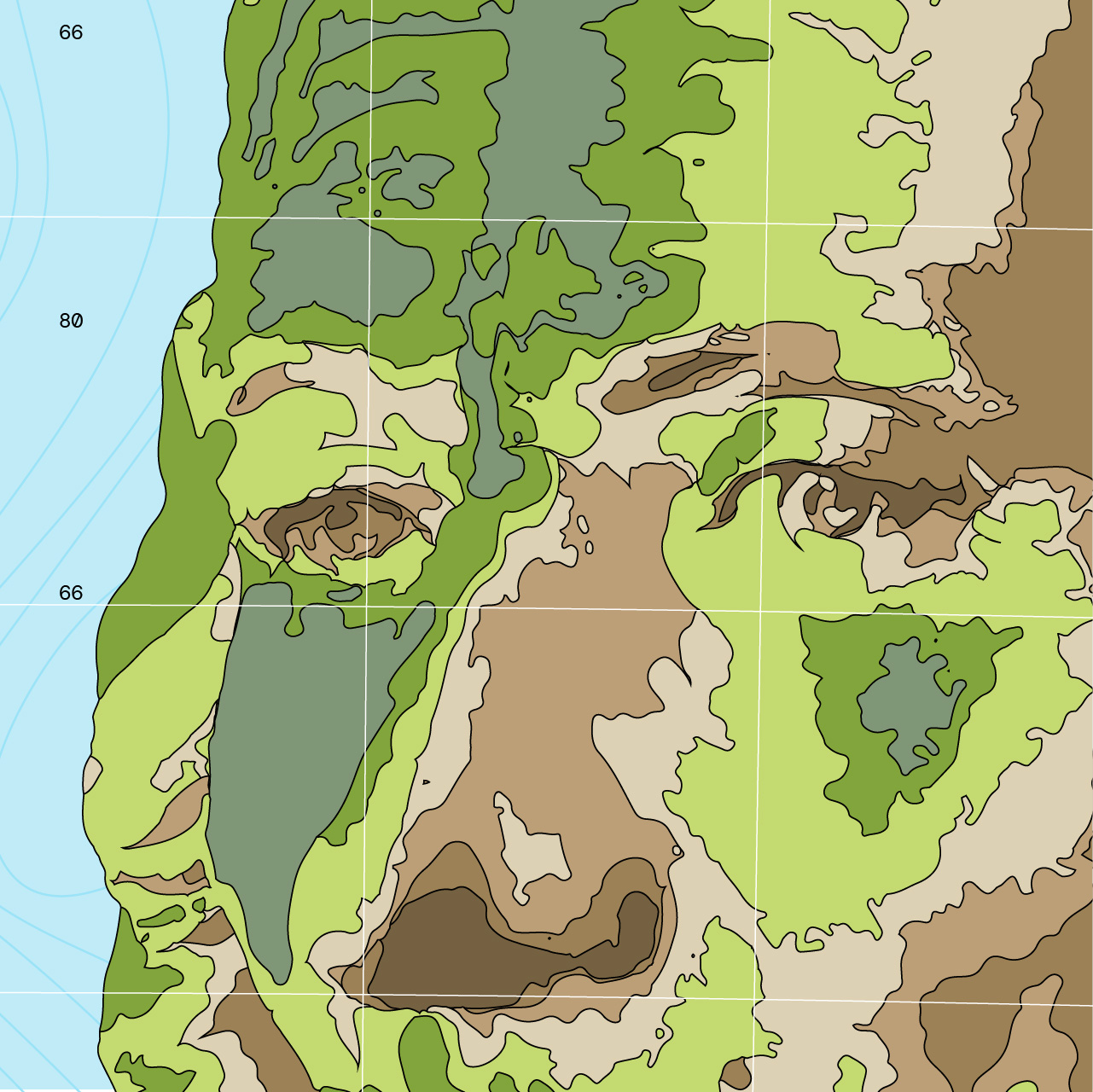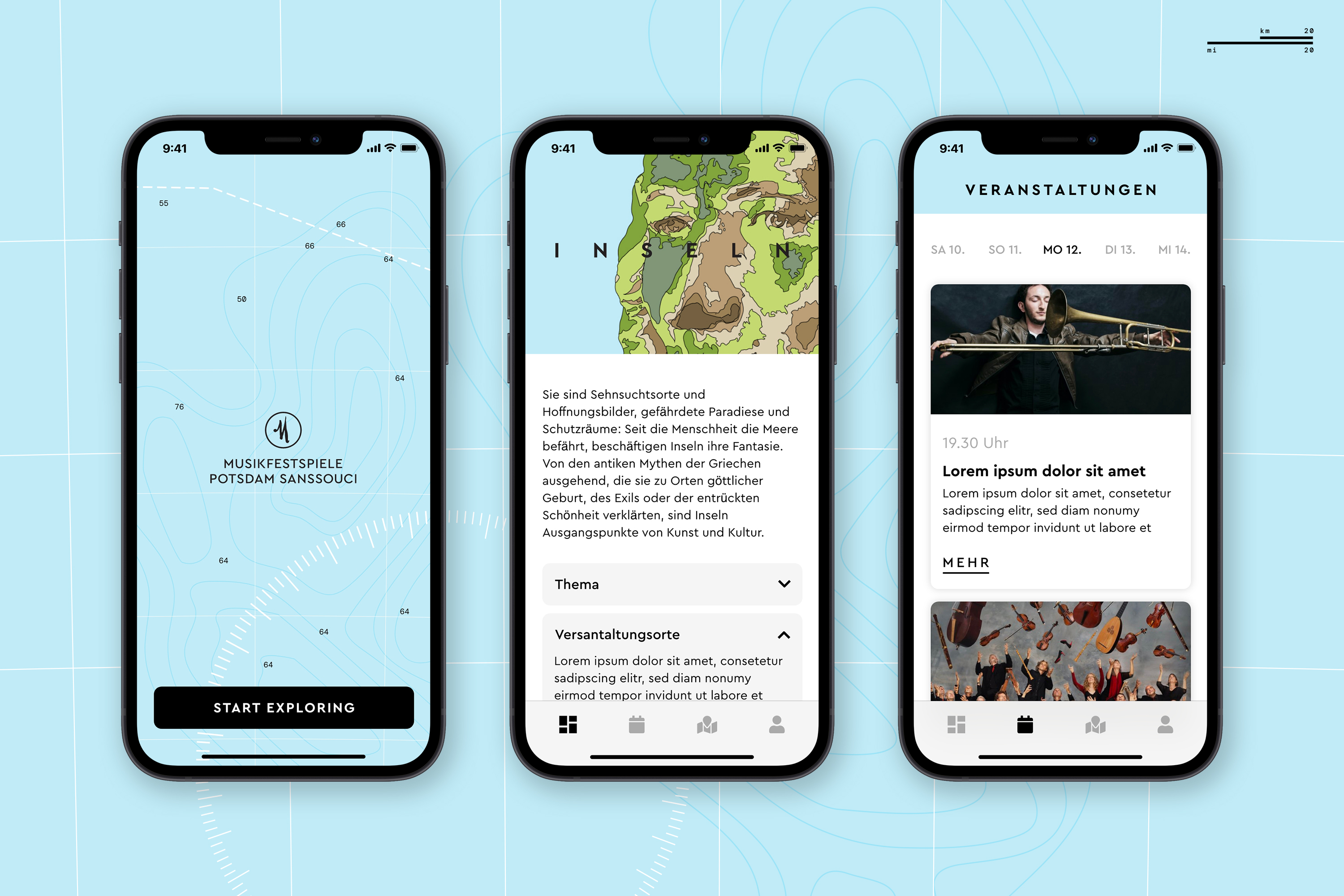 [Concept 02]By contrast, the route "new heights" originates from physical venues. In a historical context, the royal castle and parks are islands of splendour and exoticism, far out of reach for ordinary people. Portraying the fantasy of detaching venues from the ground into floating islands, the concept hopes to invite everyone to be carried away into an otherworldly experience.
© All photography and information belong to their respective owners.
Client
Musikfestspiele Sanssouci und Nikolaisaal Potsdam gGmbH
---
Concept
Monospace: Jonas Vogt, Anja Knust, Sofia Pelaez