MyCabin: Find your place in nature
Boasting the largest selection of outdoor camping spots across Germany, MyCabin offers everything for everyone to find their place in Nature. The young team looked for a new brand and product design to reflect their renewed strategic ambition: to grow into the top dog of a mass market, with a soul and personality like no other.
Wild camping, as romantic as it sounds, is not permitted in many parts of Europe. MyCabin offers the next best thing, helping adventures and holidaymakers find and book overnight camping spots and shelters on grounds and lots hosted by private citizens. No run-of-the-mill IKEA-flat from AirBnB, no hotel room with stale sheets, no commercial campsite with a block warden. Instead, a place in nature for all those who long for a life in the open air.
Facing growing demand from all walks of life, and intensifying competition in and around the region, MyCabin wants to sustain its growth towards market-leader. The team is making their product easier to use, their offering more varied, and their service more accessible and reliable than ever.
Inspired by the same passion and love of nature since their founding, coupled with a clearer vision and brand identity, the new brand and product design aims to better capture and communicate that beautiful, positive warm feeling of being welcomed by hosts, being free in nature, and being part of a movement united under the same starry midnight sky.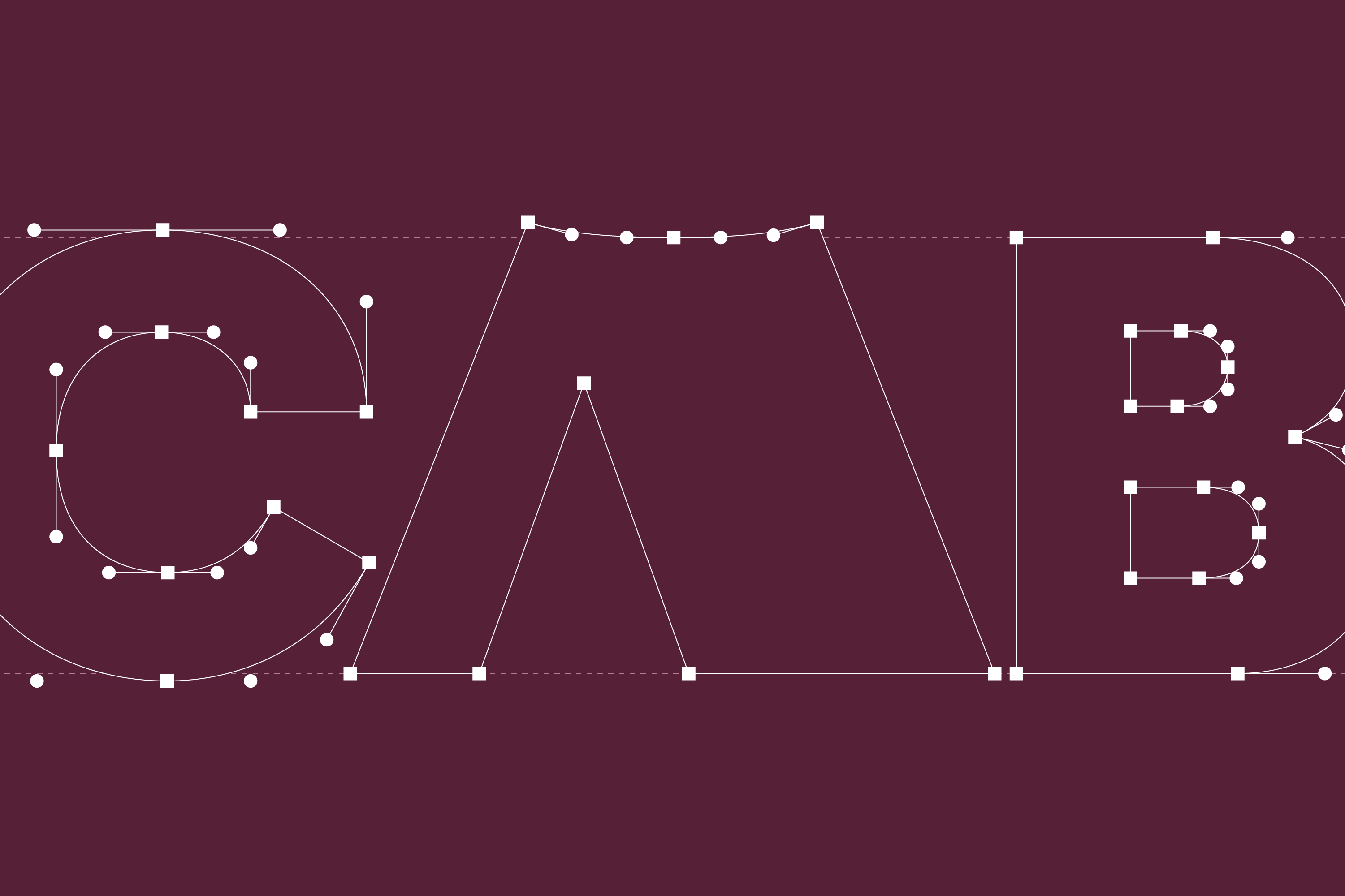 The A glyph within the logotype is modified to resemble a tent, depicting the brand's offering visually. Fine adjustments to the C and B glyph, as well as a newly drawn Y, form a dynamic, coherent, expressive brand mark for MyCabin.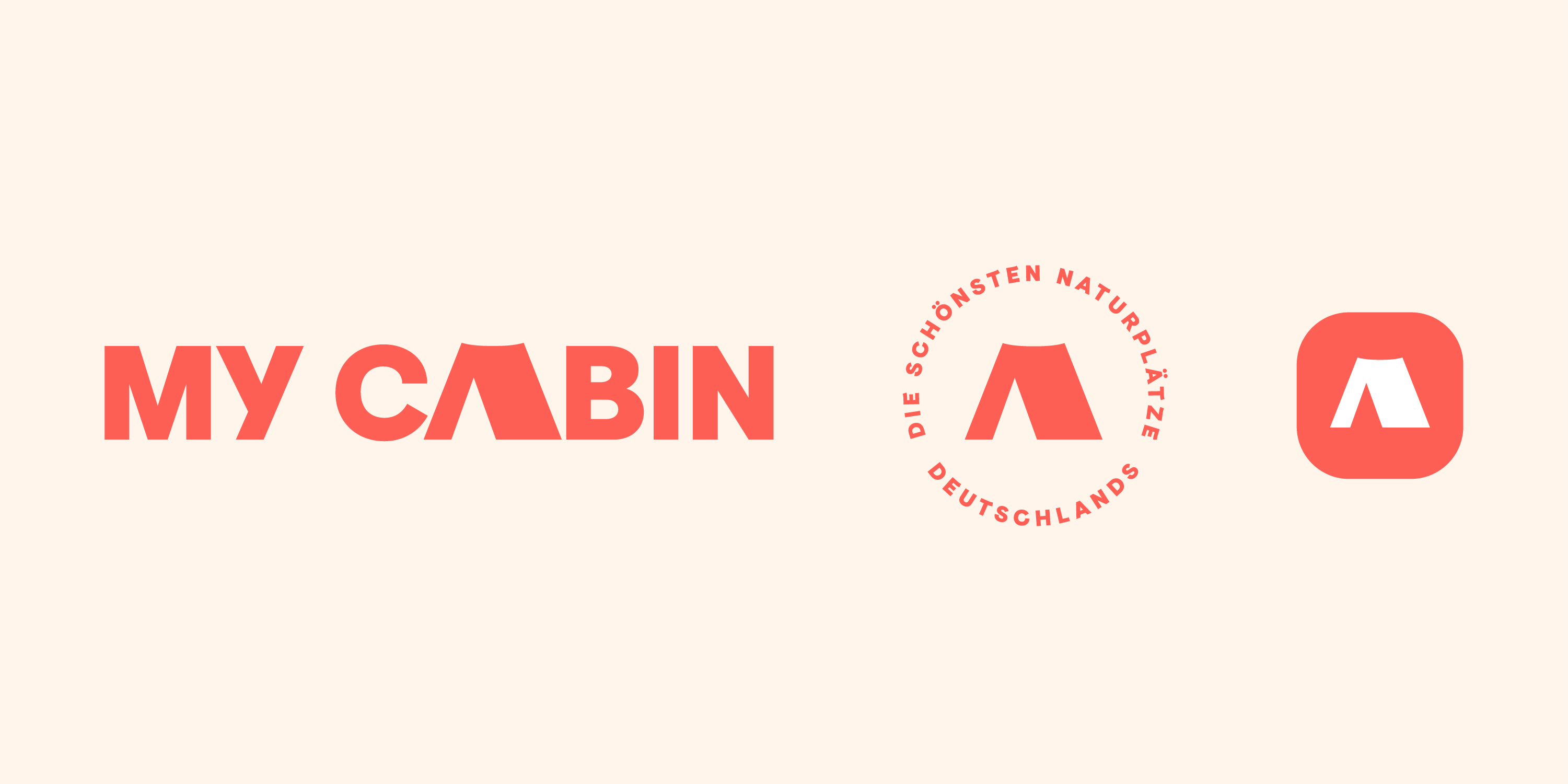 The brand typeface Faro, designed and published by Luzitype, playfully reinterprets the idea of a type-"face" with a variable "mood" axis.
A "neutral" cut ensures legibility in longer body paragraphs. Whereas the sweeping, upward curves in horizontal strokes of the expressive "lucky" cut give character and personality to display text and headlines.
Named after common sights, items and artefacts from outdoor adventures, the colour palette is warm, relatable, and visually impactful.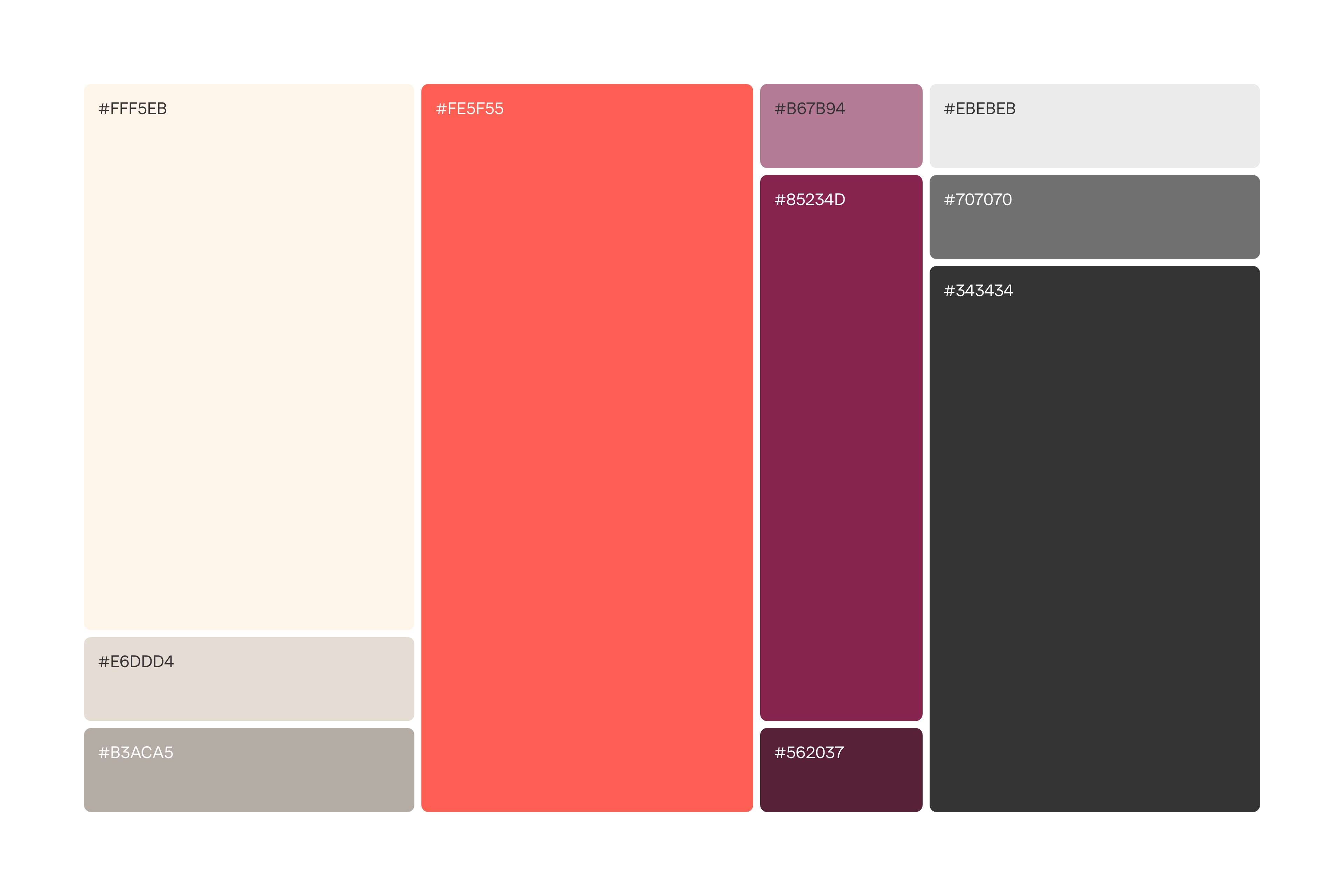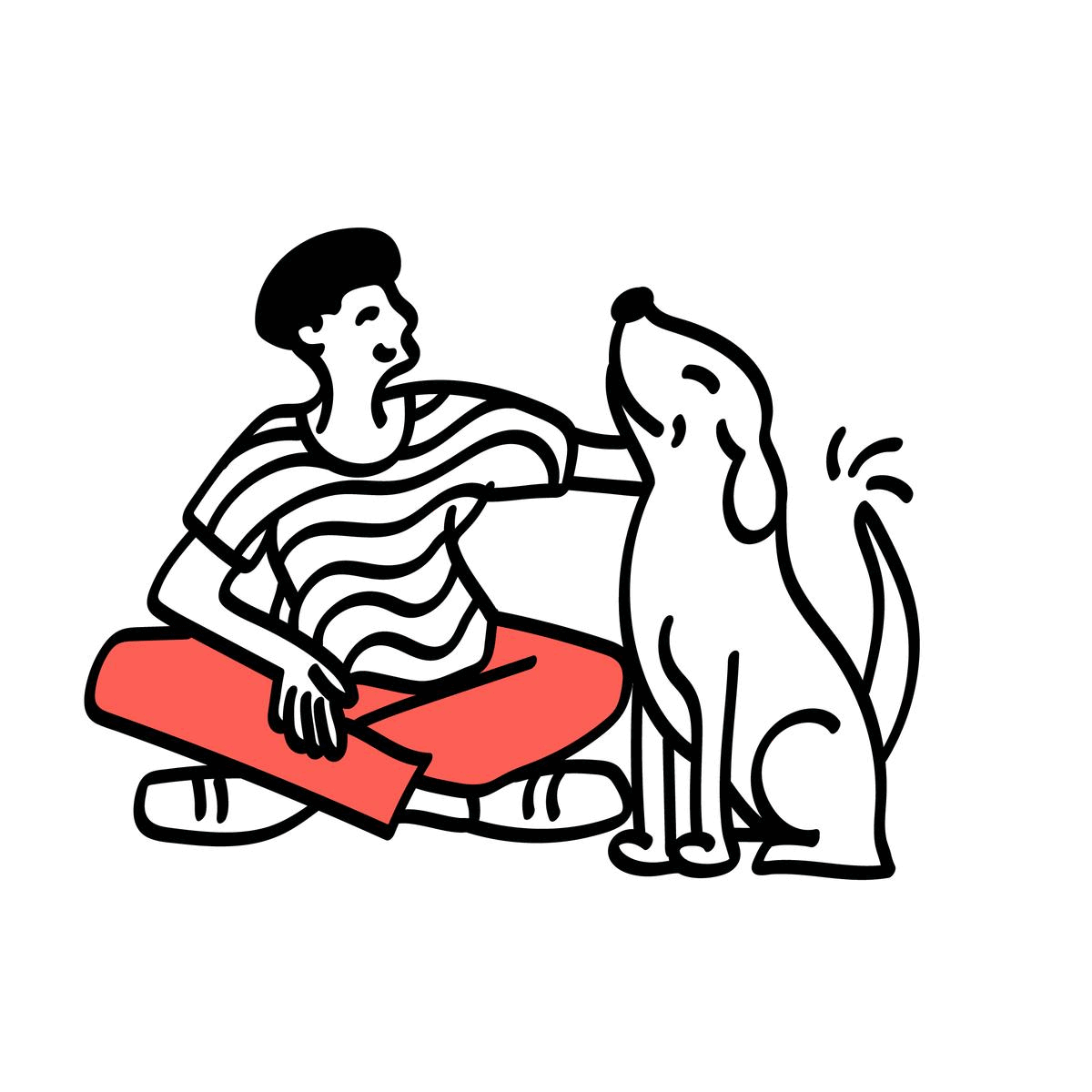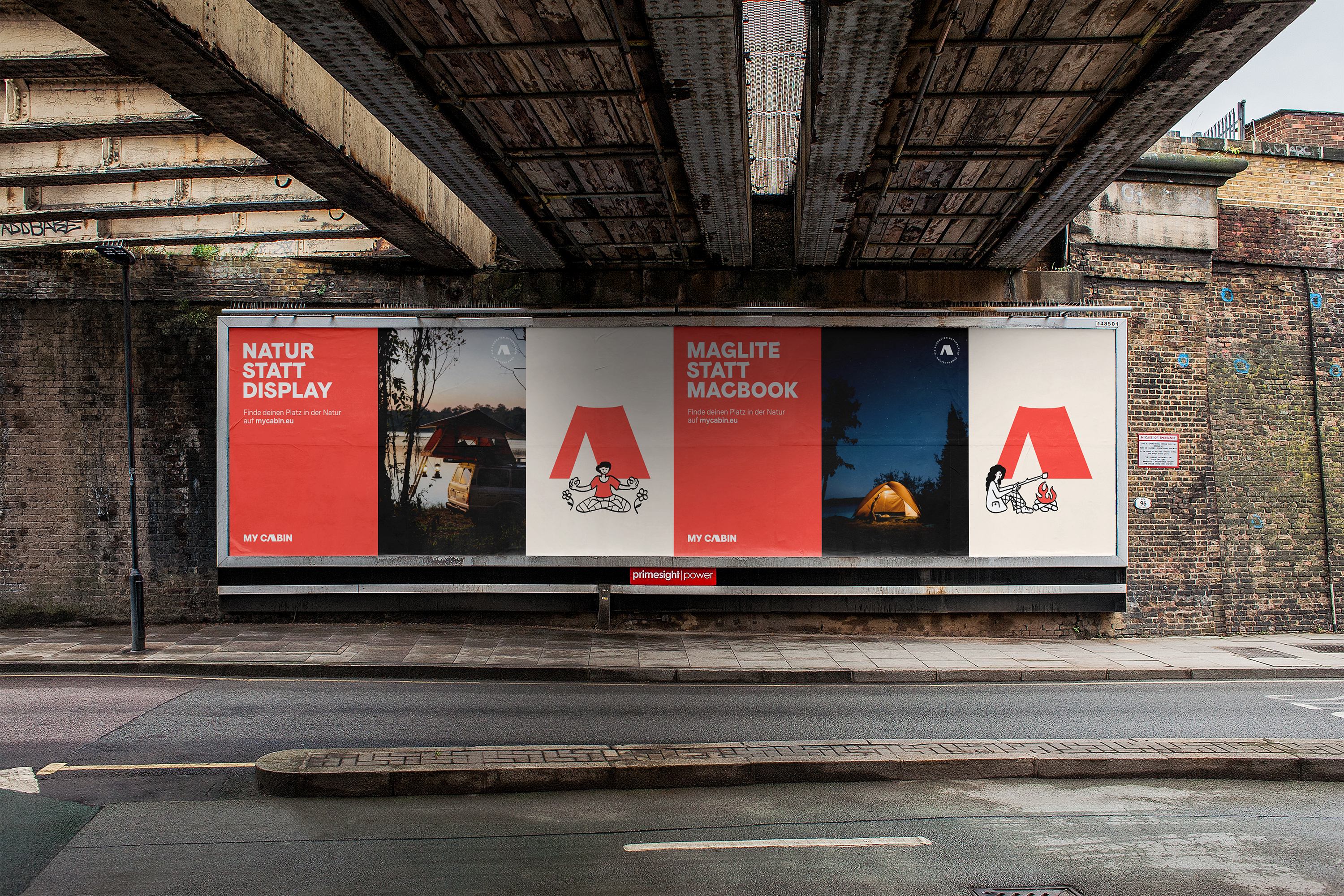 Client
MyCabin UG
---
Brand strategy
Daniel Kuhlmann
---
Brand design
Monospace: Daniel Albert, Jonas Vogt
---
Digital design
Monospace: Jonas Vogt, Paul Mang
---
Motion design
Monospace: Lennart Kramp, Sofia Pelaez, Jonas Vogt
---
Type design
Ralph du Carrois